Having a house is much more than an emotional endeavor. It is a financial choice that can pay you off in the future as its value grows over time. Do you think the time has come to sell your property? But there may be factors that can impact its value including the area, condition, and more.
However, by making a few alternations by contacting the general contractor in Bakersfield Ca you can raise its appeal and justify a higher asking price. Wondering what these alternations are? Well, then stick to this blog to get some ideas.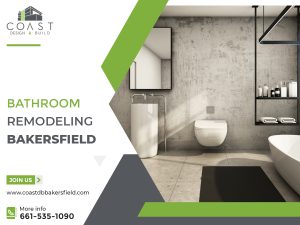 ● Clean and Declutter
One of the best things you can do is reduce the number of items present in your home. It does not matter how big your home is, cleaning and organizing can really help.
You can opt for hiring cleaning services or cleaning the house yourself to save money. Make sure that you are not throwing away something that you might need later in the process.
● Increase Energy Efficiency Possibilities
Another way you can increase your property's value is by upgrading energy efficiency possibilities. There are a number of green programs to choose from as they can lower the cost of investments for upgrading the energy efficiency in the home.
For instance, you can install a smart thermostat, solar panels, etc. By asking your general contractor in Bakersfield Ca to assist you with this, you can make the property more appealing to potential buyers.
● Refresh the Kitchen and Bathroom
You should know that the kitchen and the bathroom are the most important aspects of your property that help in increasing its value. By hiring kitchen or bathroom remodeling contractors in Bakersfield, you can get a higher return on investment. For instance, you can add a chimney to the kitchen or fix pipe leakages in the toilet if any are present.
The number can even get higher depending on the type of finish you are choosing, the amount of work you are planning to handle yourself, the type of bathroom remodeling contractors in Bakersfield you are choosing, the degree of improvement it brings, and more.
● Consider Flooring, Basement, and Roof
When renovating the house to increase its value, do not forget to miss out on flooring, the basement, or the roof. Make sure to fix any leakage or fix broken tiles if any.
The basement should be free from molds, leakage, or other kinds of damage. This would ensure the buyer that your property is in good condition and is worth purchasing at a fair deal.
● Add Some Fresh Paint
Lastly, another way to increase the appeal and value of your house is this. Not only the interior but the exterior wall of your house must be given complete attention.
You can add fresh wallpapers or paint the walls. Make sure to avoid using funky or cheap-rated colors that do not contrast well. It may seem like an expensive task to complete but would surely end up bringing higher rates of investment.
For More About Home Improvement Bakersfield Visit Coastdbbakersfield.com/